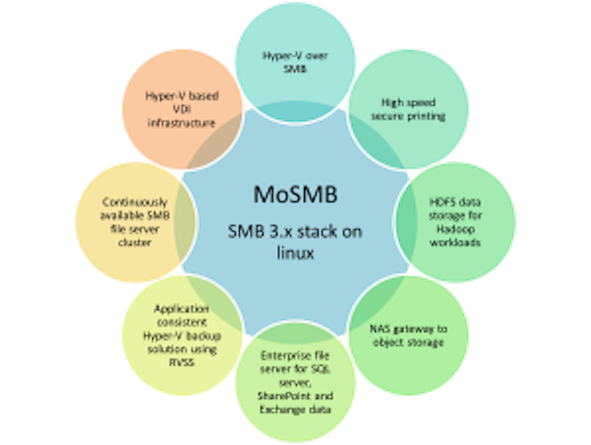 SMB3 use cases supported by MoSMB – which one is yours?
MoSMB Use Cases
MoSMB supports multiple use cases. MoSMB's advanced architecture and features make it well it well suited for a number of SMB 3.0 use cases for enterprise use. MoSMB can support the following use cases:
Hyper-V over SMB
Hyper-V based VDI infrastructure
Continuously available SMB file server cluster
Application consistent Hyper-V backup solution using RVSS
Enterprise file server for SQL server, SharePoint and Exchange data
NAS gateway to object storage
HDFS data storage for Hadoop workloads
High speed secure printing
Media Streaming
Backup & Archiving & Data Mover
MoSMB has been built from scratch with a modular, scalable and future proof architecture supported by our strong engineering team.
Sorry, the comment form is closed at this time.